AAPCO Group Partners with Cooperative Christian Ministries on Bethel House Project
AAPCO Group recently completed the relocation and renovation of Bethel House in Concord, NC. >> ...read more

AAPCO Group Sr. VP Appointed NAA Committee Liason for NSC
Skip Huddleston, AAPCO Group's Sr. VP of Sales & Marketing, was recently appointed the Membership Committee Liason for the National Apartment Association's (NAA) National Suppliers Council (NSC). >> ...read more
AAPCO Group Partners with Cooperative Christian Ministries (CCM) on Bethel House Project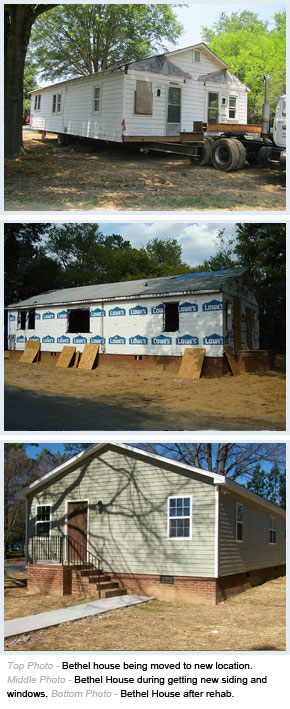 AAPCO Group recently completed the relocation and renovation of Bethel House in Concord, NC. This project was done in conjunction with Cooperative Christian Ministries.
This facility is a transitional home for families who are participating in CCM's educational / assistance program which helps transition homeless families back into the mainstream. The program trains these families in the areas of household life skills, budgeting and home management with the ultimate goal of reestablishing their independence.
AAPCO Group donated all labor and material costs for the project. This included relocation of the structure to a new site, all general contracting / project management duties and a full rehab of the building.
The Bethel House Project was another opportunity for AAPCO Group to fulfill its stated mission of utilizing its gifts to make a meaningful impact on the lives of people within society who are hurting and in need of a helping hand.