AAPCO Group Partners with Cooperative Christian Ministries on Bethel House Project
AAPCO Group recently completed the relocation and renovation of Bethel House in Concord, NC. >> ...read more

AAPCO Group Sr. VP Appointed NAA Committee Liason for NSC
Skip Huddleston, AAPCO Group's Sr. VP of Sales & Marketing, was recently appointed the Membership Committee Liason for the National Apartment Association's (NAA) National Suppliers Council (NSC). >> ...read more
AAPCO Group Sr. VP Appointed NAA Committee Liason for NSC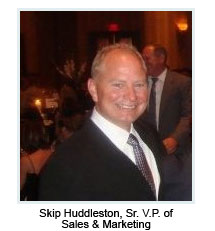 Skip Huddleston, AAPCO Group's Sr. VP of Sales & Marketing, was recently appointed the Membership Committee Liason for the National Apartment Association's (NAA) National Suppliers Council (NSC).
His responsibilities will include attending the NAA Membership Committee meetings three times per year at the NAA Assembly of Delegates, NAA Capitol Conference and the NAA Education Conference. He will also provide a committee report at the NSC meetings at these same conferences.
Of the recent appointment Skip said, "I'm honored and thankful for the appointment by the NSC Chair. Given AAPCO Group's growth and national presence, I welcome the opportunity to serve the Multifamily Industry on a national scale."
Huddleston, a CPM Candidate, currently serves as a Trustee for the Apt. Assn. of North Carolina Political Action Committee (AANC PAC) and has previously served numerous years on both the AANC and the Greater Charlotte Apt. Assn. (GCAA) Boards of Directors. He was also an officer of the GCAA, has served on multiple GCAA committees and served as a CAM Instructor.