AAPCO Group Partners with Cooperative Christian Ministries on Bethel House Project
AAPCO Group recently completed the relocation and renovation of Bethel House in Concord, NC. >> ...read more

AAPCO Group Sr. VP Appointed NAA Committee Liason for NSC
Skip Huddleston, AAPCO Group's Sr. VP of Sales & Marketing, was recently appointed the Membership Committee Liason for the National Apartment Association's (NAA) National Suppliers Council (NSC). >> ...read more
A Show(s) of Optimism!
AAPCO is back from two great August shows, and if response is any indication, 2008 is going to end with a bang, and 2009 is very encouraging.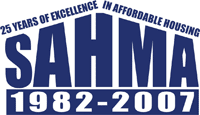 We talked to dozens of attendees at the SAHMA (Southeast Affordable Housing Management Assn) Regional Conference in Destin, and the FAA (Florida Apartment Association) Education Conference & Trade Show in Orlando.
The presence of Hurricane Fran did not dampen the spirits of those in attendance. Despite the tough economy we've been experiencing, the attendees predicted better times ahead for the industry, and we were able to discuss upcoming renovation projects with many of them. AAPCO has been fortunate this past year with a steady flow of great projects nationwide; but early response at these shows gives us even more encouragement.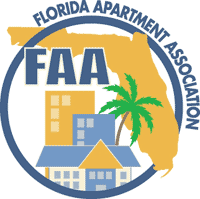 If you're working on your 2009 capex budgets, don't hesitate to give us a call. Odds are, we've done a similar project and can assist with some expert advice backed by competitive pricing. We'd love to be your Contracting Partner!