AAPCO Group Partners with Cooperative Christian Ministries on Bethel House Project
AAPCO Group recently completed the relocation and renovation of Bethel House in Concord, NC. >> ...read more

AAPCO Group Sr. VP Appointed NAA Committee Liason for NSC
Skip Huddleston, AAPCO Group's Sr. VP of Sales & Marketing, was recently appointed the Membership Committee Liason for the National Apartment Association's (NAA) National Suppliers Council (NSC). >> ...read more
AAPCO Group President, Volunteers, Help Preserve Historic Church in New England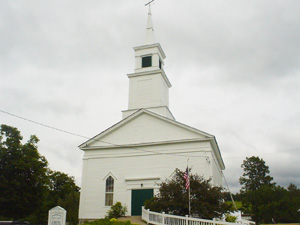 AAPCO Group President Stan Dobner led a group of volunteers from AAPCO and Idlewild Baptist Church on a recent mission trip to Washington, Vermont.
Washington Baptist Church's chapel hadn't been painted in many years. Due to the building's failing coating system, the original pine clapboard siding was in danger of suffering significant deterioration. The AAPCO-led team performed a detailed preparation process on the building, followed by application of a premium, two-coat, primer and paint system.
Thanks to AAPCO Group, Stan Dobner, members of Stan's church and some generous AAPCO Group subcontractors, Washington Baptist Church's building looks great and is ready to serve the Lord for many more Vermont winters to come.