AAPCO Group Partners with Cooperative Christian Ministries on Bethel House Project
AAPCO Group recently completed the relocation and renovation of Bethel House in Concord, NC. >> ...read more

AAPCO Group Sr. VP Appointed NAA Committee Liason for NSC
Skip Huddleston, AAPCO Group's Sr. VP of Sales & Marketing, was recently appointed the Membership Committee Liason for the National Apartment Association's (NAA) National Suppliers Council (NSC). >> ...read more
AAPCO CEO and Team Participate in Mission Trip to Guatemala
May 31, 2008
For Immediate Release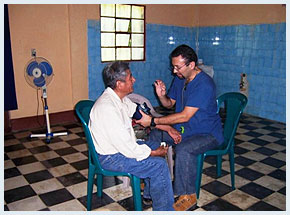 CONCORD, NC - AAPCO Owner and CEO, Chip Dobner, sponsored a trip made by a group of AAPCO employees and members of Dobner's church congregation to Guatemala in late March. The purpose of the trip was to help set up free clinics in remote areas where villagers could be examined by doctors.
AAPCO associates on the trip were Chip's wife, Stephanie Dobner, and Marlena Dixon. Stephanie and Chip's son, Chuck Dobner, and six members of the Showers of Blessing Church in Concord made up the rest of the team. They were joined by members of a Guatemalan church and two local doctors on the 8-day trip.
"This trip is very much in line with our company's mission to reach out and help hurting people," said Chip Dobner. "We're a Christian-based company and we feel like we should give back to the communities we serve and beyond."
This is a mission Dobner takes very seriously. In 2000 he made the decision to pursue pastoral ministry and started a local congregation. In 2002 he turned the day-to-day operations of AAPCO over to his brother Stan to pursue his ministry full-time.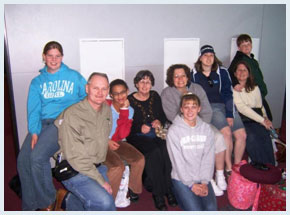 "We're thankful for the efforts of our AAPCO team and the members of the church for giving their time," added Dobner. "In addition to giving the villagers some needed medical attention, missionaries were also able to share the gospel. We're excited to have helped lead 58 adult villagers and several children to the Lord."
###
AAPCO Group is a general contractor and multi-family apartment renovation specialist headquartered in the Concord community near Charlotte, North Carolina. Founded on Christian principles, the Group has offices in Atlanta, Washington D.C. / Baltimore, Nashville, Tampa Bay, Jacksonville, Raleigh, and Los Angeles and provides renovation services ranging from exterior re-painting to complete re-positioning projects.
For more information, contact Skip Huddleston at 800.728.2690.